By Zhang Shenghao, JW Insights correspondent
The Mobile World Congress (MWC) Shanghai 2021 was successfully staged between February 23-25 with over 20,000 visitors in person and online. More than 200 industry leaders and corporations took part in this first major technology event this year so far in China. Among them were both international and local top telecom players from Qualcomm and Ericsson to Huawei and China Mobile.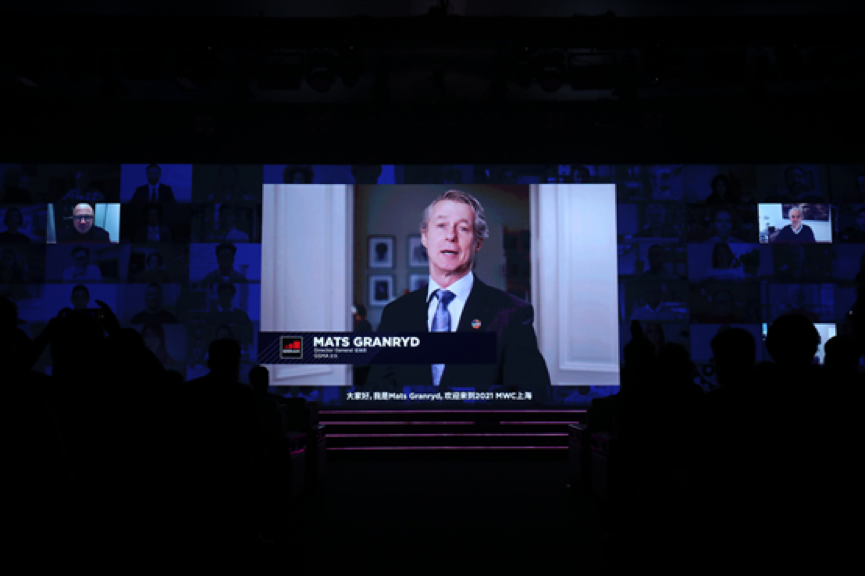 GSMA Director General Mats Granryd opened MWC Shanghai by saying the world "demanded global mobility around the clock" during 2020, that smartphones delivered, and by doing so showed how technology can be a force for good. He delivered his speech via video and said ICT is the "backbone to recovery" in a COVID world.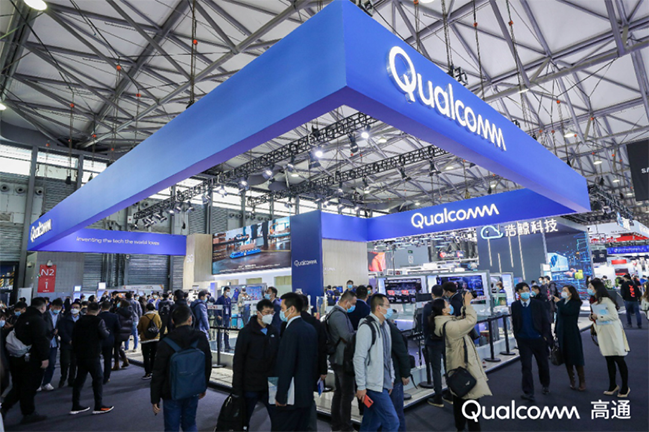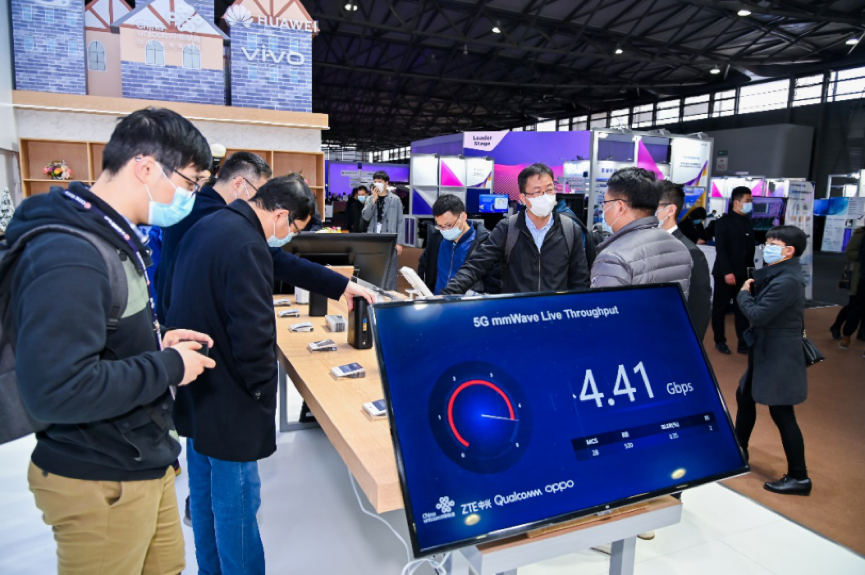 Qualcomm China President Meng Pu told the congress that "5G will speed up this year to cover more types of phones and industries, driving more applications and innovations in 2021." Qualcomm's demonstrations at WMC focused on 5G mmWave technology. With support of Qualcomm, China Unicom and GSMA, there was the 5G mmWave exhibition zone with products from 39 Chinese and overseas companies, representing the ecosystem from module supplier and remote telecom equipment manufacturers to carriers and mobile phone brands.
Huawei Rotating Chairman Hu Houkun said, "More and more enterprises embraced cloud services last year. This puts on higher demands on building new digital infrastructure." Huawei demonstrated its 5G+AR application, at one point projecting a virtual elephant into the exhibition room, attracting big crowds. Mr. Hu said that 5G+ will be a new entry point for Internet use and would represent unlimited business opportunities.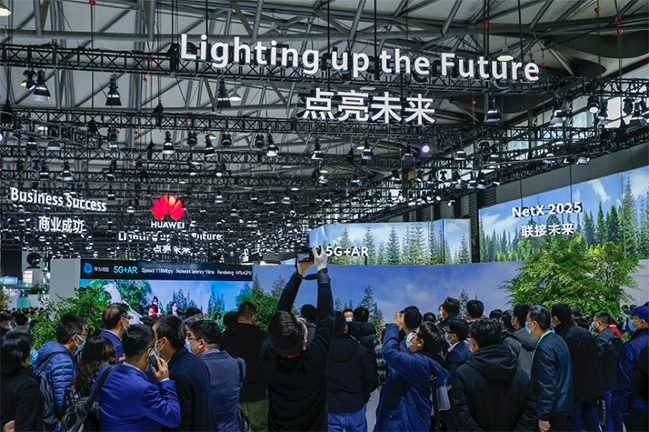 Unisoc, one of China's leading mobile phone chip supplier, showed its latest 5G & AI products. Its T7520 is the first 5G 6nm chip in the world.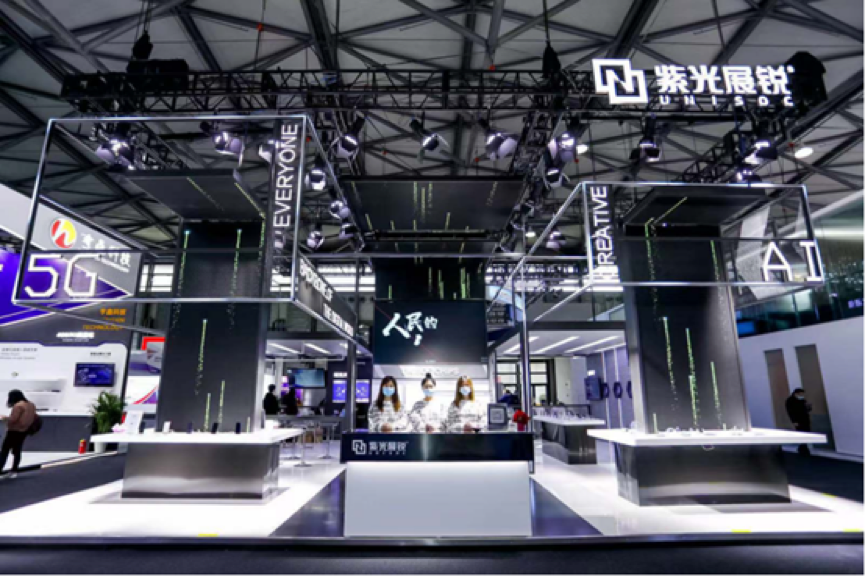 Concurrently at MWC 2021, there was the Global TD-LTE Initiative Summit, which presented annual GTI Awards. Smarter Micro, a frontend radio frequency design house based in Guangzhou, is the first Chinese company to have received this award. In 2019 and 2020, it was Qorvo and Skyworks that had received this award. Smarter Micro's 5G front end radio frequency products were adopted in leading mobile phone brands and IoT devices in China last year with biggest volume.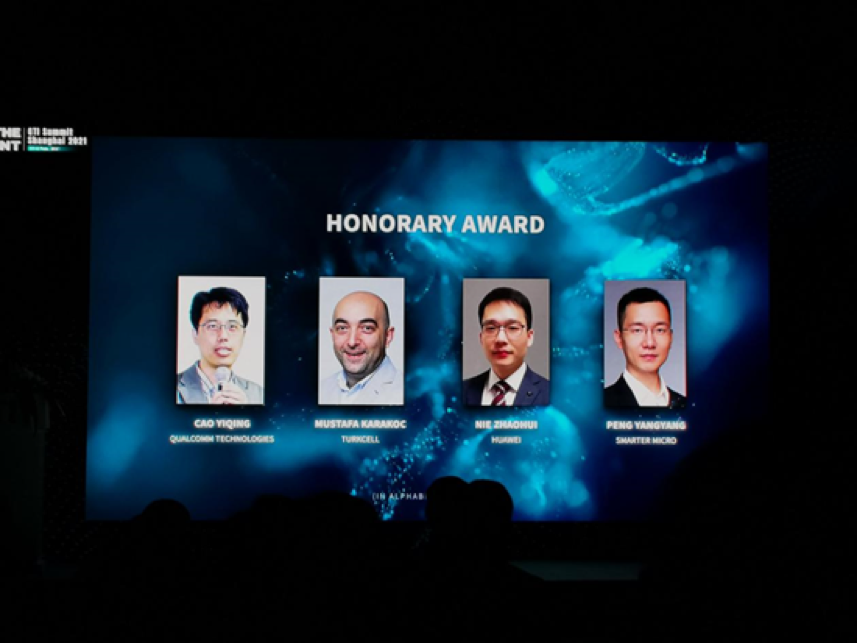 GSMA Intelligence released its "The Mobile Economy China 2021 Report". It says that China continues to be one of the world's leading markets for 5G technology. Other key findings include the scale of 5G uptake in China - during 2020 there were more than 200 million new connections. By 2025 it is estimated that there will be more than 800 million 5G connections across the country, driving a range of products and services for both individual consumers and the wider economy.
GSMA also pointed out that Investment in 5G is also helping the global economy overcome the effects of COVID-19 and transition to a post-pandemic economic recovery. By 2030, upgrades to 5G will add more than $600 billion annually to the global economy, according to GSMA research. That's approximately 2.1% of the income growth expected in the coming decade, across all industries and sectors.